i³ Systems, Inc. (headquartered in Fukuoka City, Fukuoka; founder and CEO: Tsutomu Sasaki; "i³ Systems" below) is pleased to announce the launch of the "CLOMO Academic License" as of today. The aim of this service geared towards Japanese educational institutions is to take their educational and research activity efforts to the next level.
Available since November of 2010, the CLOMO series was the first "mobile first" platform that included a smart device management service to be offered commercially within Japan (*1). CLOMO is now used in over 4500 companies throughout the country, including major used car reseller Gulliver International Co., Ltd., eye-wear giant MIKI PARIS Inc., and pharmaceutical company Nihon Pharmaceutical Co., Inc. The series is growing into one of the largest mobile device management services available domestically.
Up until now, we at i³ Systems have developed and provided CLOMO with the question of how to utilize the multitude of new "smart" devices in economic and business activities in mind. However, our users and partners have informed us that while there is a growing interest in smart devices (which anyone can use intuitively regardless of age or previous knowledge) in the fields of education and research, these same fields pose unique problems when it comes to using such devices.
We are therefore happy to announce the launch of the "CLOMO Academic License" and hope that our services (which revolutionize business through the use of smart devices) can contribute in some small way to educational and research institutions whose mission is to create a rich future.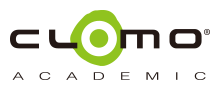 (*1) According to an in-house survey conducted on November 18, 2010.
■ Overview of the "CLOMO Academic License"
Applicable Services
1. CLOMO MDM
2. CLOMO MOBILE APP PORTAL
3. CLOMO GATE
4. CLOMO SECURED APPs Series Services
CLOMO SecuredBrowser, CLOMO SecuredDocs, CLOMO SecuredMailer,CLOMO SecuredContacts, CLOMO SecuredCalendar
Price
Offered at up to 40% off of standard prices
Available To:
A) Educational Institutions
B) Educational Committees and Corporations
C) Various Training Schools Stipulated in Japan's Human Resources Development Promotion Act, and Institutions Collaborating with Universities
D) Organizations Stipulated by Laws Relating to Local Governments
E) Incorporated Administrative Agencies Established by the Japanese Ministry of Education, Culture, Sports, Science and Technology
List of Eligible Institutions : http://www.i3-systems.com/price.html
Available From:
【Inquiries】
Tomoyo Shoji
Marketing Head Office
Phone: 03-6450-1880
Based on the idea that "services, apps, and devices are all the Cloud", CLOMO is a platform service that includes everything businesses need to utilize the Cloud. We currently offer CLOMO MDM, CLOMO GATE, CLOMO MOBILE APP PORTAL, and CLOMO SECURED APPs in the product series, which continues to evolve as the world's first mobile-centric platform.
i³ Systems is a software platform provider based in Fukuoka, Japan engaged in the development and retention of technology to fully utilize the enterprise Cloud and smart devices. While we offer extension tools to supplement various public Cloud services like Google Apps, in the smart device sector, we have developed Yubizo Engine, an extensive framework library that utilizes the potential of the Web and enables the development of advanced applications using HTML and JavaScript.
We are working to become a front-runner geared towards the realization of a next-generation IT environment that integrates everything from the Cloud to smart devices and apps. Our innovations have been recognized on several occasions: i³ Systems was the only Japanese company to win a Google Award in the Solutions category at Google Enterprise Day 2010 (Oct. 29, 2010). On June 22, 2012, we received an AWS Partner Award from Amazon Data Services Japan in the Enterprise Division for our highly acclaimed mobile solution user case examples. We also specialize in the development of various Ruby (a programming language) products and services, winning Awards of Excellence at the Fukuoka Ruby Awards for two consecutive years (2008 and 2009).
Company Name : i³ Systems, Inc.
Address : Hanamura Bldg. 5 FL, 2-1-1 Ohashi, Minami-ku, Fukuoka City, Fukuoka Prefecture 815-0033
Established : September 2001
Capital : 65 Million Yen
Representative : Tsutomu Sasaki (Founder & CEO)
URL : http://www.i3-systems.com/
※ CLOMO is a registered trademark of i³ Systems, Inc.
※ Amazon Web Services and the Amazon Web Services logo are trademarks of Amazon.com, Inc. and its affiliates.
※ Google and Google Apps are registered trademarks of Google Inc.
※ The company and product names herein may be the trademarks or registered trademarks of those companies.